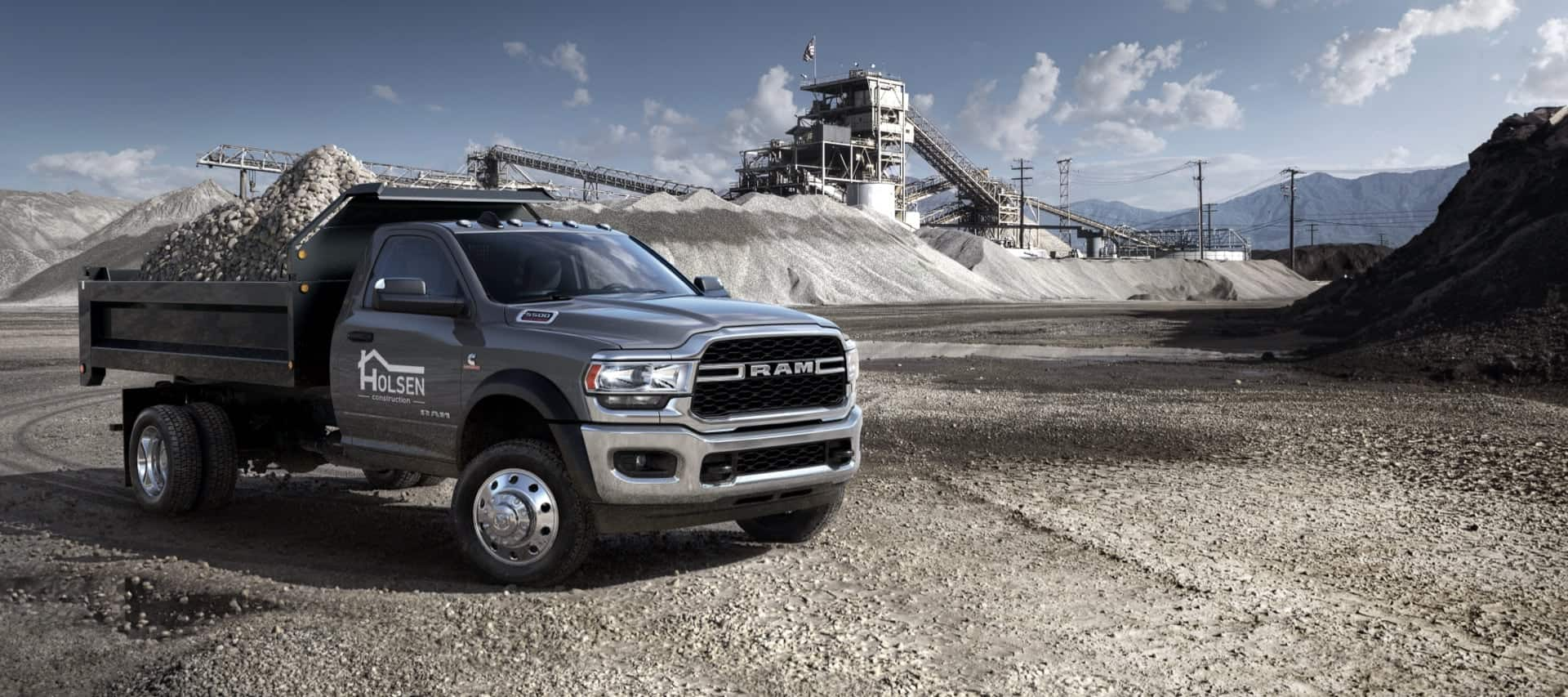 Towing Terminology
Whether you're new to towing or have questions, National CDJR has got you covered. There are a lot of towing terms that many drivers are unaware of their meaning, so we thought we would explain some of the more common towing words like calculating towing capacity, payload capacity, and more. A Ram 1500 might be considered light-duty, but it certainly packs a punch while maintaining efficiency. It's perfect for hauling boats, travel trailers, ATVs, or other recreational vehicles. Both the Ram 2500 and Ram 3500 are heavy-duty trucks with the power to tackle heavy loads. They can haul things like horses, RVs, sailboats, and trailers connected with fifth-wheel and gooseneck hitches.


Towing Capacity
Knowing how much your truck can tow is very important to the life and safety of your vehicle. This is also the first step in determining the capability you need to tow safely, securely, and with the utmost confidence. First, calculate the weight ratings of your vehicle and trailer. This calculation is on a fully-loaded car. A fully-loaded Truck or Van is when it has the maximum amount of passengers and the maximum payload weight.


Payload vs Towing
A truck's payload is the total amount of weight that it can hold in the bed. Therefore, payload plus tongue weight cannot exceed the payload capacity. On the other hand, towing capacity refers to the maximum weight that a truck can tow after adding in the truck's weight and any cargo.


Tongue Weight
The tongue weight is the amount of weight a loaded trailer pushes down on the hitch of a vehicle. This amount should be roughly 10% of the total load of the trailer when towing a conventional trailer and about 15% of the entire load if you're hauling a fifth wheel or gooseneck trailer. If the tongue weight is too light, the trailer can sway when your drive, while too much will negatively affect the towing dynamics of the vehicle, so it's important to adjust accordingly to get your load correctly distributed.


Gross Vehicle and Trailer Weight
A vehicle's Gross Vehicle Weight Rating is the maximum allowable weight of a fully-loaded truck or van. This is the total amount of curb weight, cargo weight, and passenger weight combined. However, the Gross Trailer Weight Rating is the full weight capacity of the trailer plus the maximum allowable cargo in it.


Gross Combined Weight
The Gross Combined Weight Rating is the maximum acceptable weight of the towing vehicle and the loaded trailer. This figure includes all cargo and passengers that the vehicle is intended to tow safely and securely.


National Dodge Chrysler Jeep Ram is Here to Help!
The staff at National Dodge Chrysler Jeep Ram hope that this article helps you navigate the towing world a little easier, and if you have any other questions, we are here to help any way we can. We do business differently here. We believe that integrity and honesty are our top priorities. You can reach us any time by filling out our contact form or calling us at (800) 360-3777. We look forward to serving you!