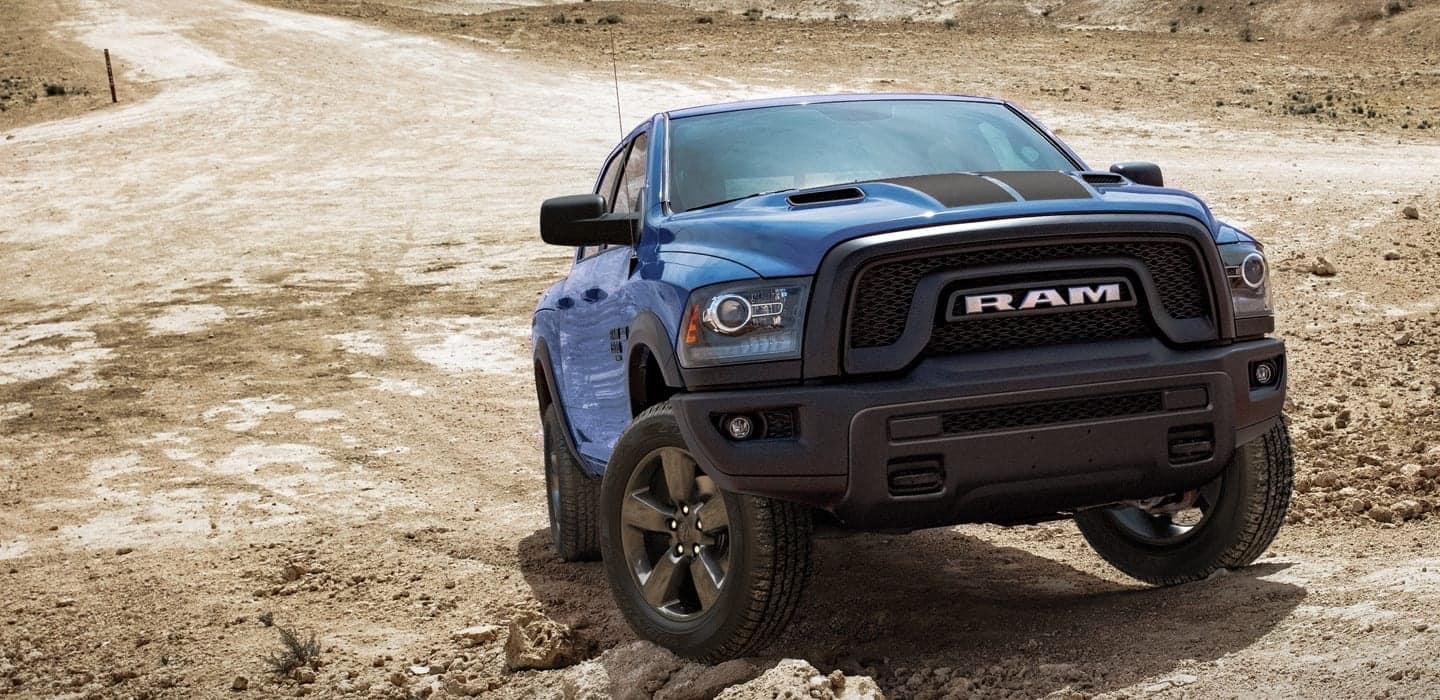 Jeep RAM Dealer serving Kinston NC
For years our staff at National Dodge Chrysler Jeep RAM has been committed to serving our wonderful customers. We want nothing more than to put you in a new or used RAM truck or Jeep SUV. Once you have selected your vehicle, National's car finance center staff will offer you expert advice if you need a car loan or car lease option. We cant wait to serve you here at National Dodge Chrysler Jeep RAM!
Getting from Kinston to National Dodge Chrysler Jeep Ram
The best way to get to National Dodge Chrysler Jeep RAM from Kinston is to first head east on W North Street toward N Queen Street. From there, take US-258 S to W Franck Street in Richlands after that take Gum Branch Road to Ramsey Road, which leads to US-17 S in Jacksonville. Go another mile, and the dealership will be on the right.
About Kinston North Carolina
Founded in 1791, the town of Kinston, North Carolina, has served as the county seat of Lenior County since its inception. In 2009, Kinston was awarded the All-America City Award, which recognizes the work of communities in using inclusive engagement to address critical issues and create secure connections among residents. It marks the second time in 21 years that the city has won the title. One of the most notable residents of Kinston is former NFL tight end Dwight Clark who is famous for making "the Catch" in the 1981 NFC Championship game.
New Jeep and RAM Vehicles near Kinston
For folks living in the Kinston area, we can help you find the right new Jeep or RAM to meet your needs right from our online site. Whether it's for a business, or just for yourself, we're sure to have a Jeep or RAM on hand that can satisfy your needs.
National's Pre-Owned Jeep and RAM
Are you shopping for a used car in or around Kinston, North Carolina? Start and end your search with National Dodge Chrysler Jeep RAM and save thousands. Finding a pre-owned Jeep or RAM that fits your needs and works within your budget is a breeze thanks to our wide variety of pre-owned vehicles.
Financing your Jeep or RAM with National
National Dodge Chrysler Jeep Ram is here to make achieving your goal of an excellent rate on a Jeep or RAM loan near Kinston, a fast and stress-free experience! Even if you don't have perfect credit, we have experts on staff that can aid anyone in or around Kinston to get a loan or lease that fits within their budget. When we receive your application, we'll look it over, and one of our friendly staff will contact you as soon as possible.
Jeep and RAM Parts and Service
Anyone living in and around Kinston, North Carolina, can take advantage of our Jeep or RAM repair center, which provides all the service you need to keep your Jeep Wrangler or RAM 1500 running in peak condition. Folks living in and around Kinston can also buy from us the certified parts they require to keep their vehicle in the best possible condition. Set up a service appointment today.
Kinston Resources
Here are some of the top sites in Kinston.